Commissioner Jim Wright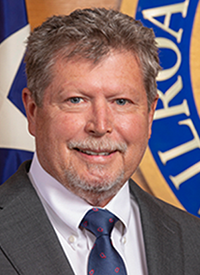 Jim Wright is a life-long south Texan, and a fifth-generation Texas rancher. As such, he understands the important relationship the energy industry has with the state and its ability to revitalize and rejuvenate the economy.
He was elected to the Railroad Commission in November 2020. 
Wright is no stranger to the energy industry; his first job was at a hazardous waste facility when he was 19. It was there that he began building his understanding and knowledge of the energy sector. 
Since then, he has successfully used his hands-on experience to create a group of environmental services companies that service the energy industry.
As a commissioner, Wright is committed to fighting for fair standards to allow compliant companies to keep operating and growing the economy, while cracking down on those who skirt the law. 
He understands that the Commission must evolve, and believes that can be done by bringing more people to the table, including stakeholders and the public to fully inform the Commission. This will ensure consistent regulation of the energy sector, improved transparency, and stronger ethics standards.
Wright is a Texan through and through. He was in the national finals of the National High School Rodeo Association (NHSRA) when he attended Calallen High School in Corpus Christi. He rode bulls competitively for more than 20 years and was a member of the Professional Rodeo Cowboy Association (PRCA). 
He believes in public service and giving back to the community. He has served on the board for CASA (Court Appointed Special Advocates) of the Coastal Bend and the Robstown Area Development Commission.
A devout Christian, Wright attends many of Texas' Cowboy Churches, where his son, Luke, is a well-known speaker. He and his wife, Sherry, live in Orange Grove and have five children.